We are thrilled to announce that five new altcoins are available immediately for buying and selling on the bitFlyer Buy/Sell platform:
Bitcoin Cash (BCH)
Ethereum Classic (ETC)
Litecoin (LTC)
Lisk (LSK)
Monacoin (MONA)
Those new altcoins give our users access to some of the largest virtual currency markets in the world. We are staying true to our mission of "making the world simpler with Blockchain" by giving everyone the ability to purchase those currencies instantly, securely and directly from a regulated platform.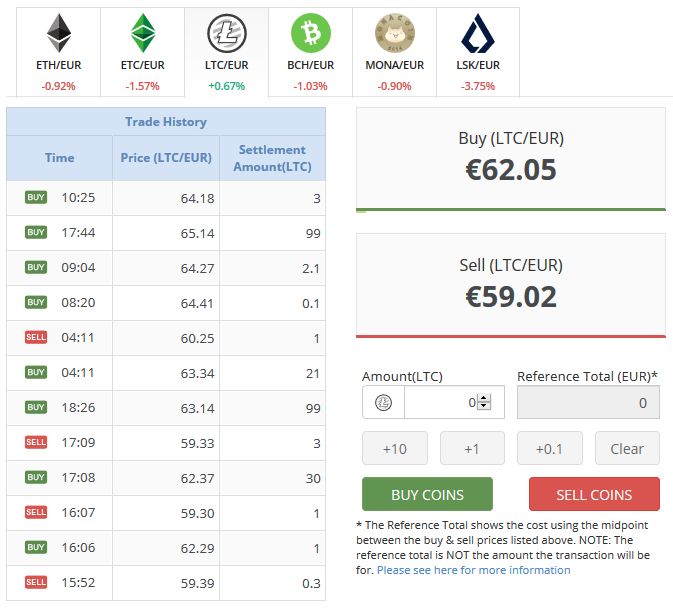 Those currencies were previously available to our Japanese customers. We are using that experience to offer the highest standards of speed, simplicity and transparency to our European and American customers.
Those new currencies are different from the currently available ones (Bitcoin and Ethereum) in several ways.
Bitcoin Cash (BCH) and Ethereum Classic (ETC) were born as a result of a hard fork in their respective blockchains. To keep it simple, a hard fork is a situation where a change in protocol is decided, but only applied by some miners in the network. This results in the creation of a new currency as there are now two versions (new protocol and old protocol) of the currency's blockchain.
Litecoin (LTC) is an older virtual currency inspired by the source code of Bitcoin. It has a lot of the same features as Bitcoin, but has a faster block generation time and larger amount of available supply. Litecoin is often referred to as the Silver to Bitcoin's Gold.
Lisk (LSK) and Monacoin (MONA) are less known virtual currencies and have a comparatively smaller market capitalization. However, this lower market capitalization as well as their lower price point (around €1 at the time this article is published) makes them attractive to some investors.
Note that some of those currencies will only be available to European customers.
We will keep adding new features over the coming weeks, so stay tuned for more announcements. In the meantime, try bitFlyer Buy/Sell today and expand your investment horizons with those new altcoin markets!