One month after launching our Buy/Sell platform in Europe and the United States, we are excited to add Ethereum (ETH) to our coin offering. It is now possible to instantly buy and sell ETH on a secure, fast and transparent platform built for everyone.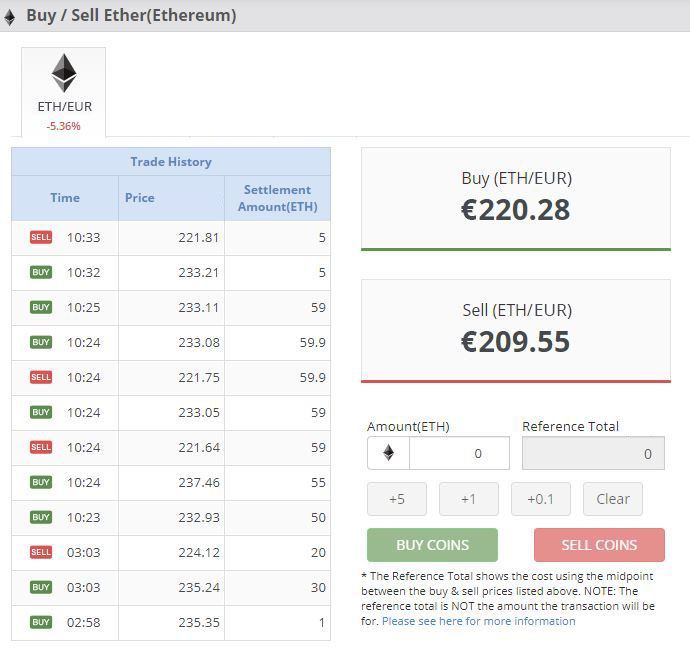 With Buy/Sell, users can not only buy and sell instantly from a trusted platform, but also access trade history, a price chart and a summary of recent transactions to help them optimize their trading activity. You can find additional information about Buy/Sell on our previous blog post.
Why add Ethereum?
Ethereum is the second largest virtual currency by market cap, immediately after Bitcoin. But we don't simply choose the most popular coins. We choose the ones that are the most trusted and contribute to the Blockchain ecosystem. Billed as a decentralized software platform, Ethereum allows for both smart contracts as well as distributed applications to be built on top of it. Ethereum is also noteworthy for its amazing community and developer support.
The token used on the Ethereum blockchain is called 'Ether'. Note that we only offer ETH at the moment, not ETC (Ethereum Classic). We will keep adding new coins in the future - stay tuned for more information!
ETH is available on Buy/Sell immediately, so log in to your bitFlyer account and start building (or diversifying) your crypto portfolio today!