We're pleased to announce that bitFlyer's Buy/Sell platform is now available on smartphones with our brand new iOS and Android apps!


The bitFlyer app was created with users in mind, making it even easier for those who prefer to use their smartphones to buy and sell virtual currencies. The app is intuitive, user-friendly and quick to download. Current bitFlyer users can directly log into the app with their existing account credentials, while newcomers can create an account in a few minutes for free, deposit and start trading!
iOS and Android App features
The bitFlyer App offers the same features as the Web platform, making buying and selling faster and easier. You can visualize in an instant how your portfolio is performing, view your trade history and keep track of your profit and loss. The App displays real-time price data, sends notifications about market movements, and even shows the latest cryptocurrency news.
Sending and receiving cryptocurrencies became even easier: you can do it through a simple QR code scan or via registering an external address.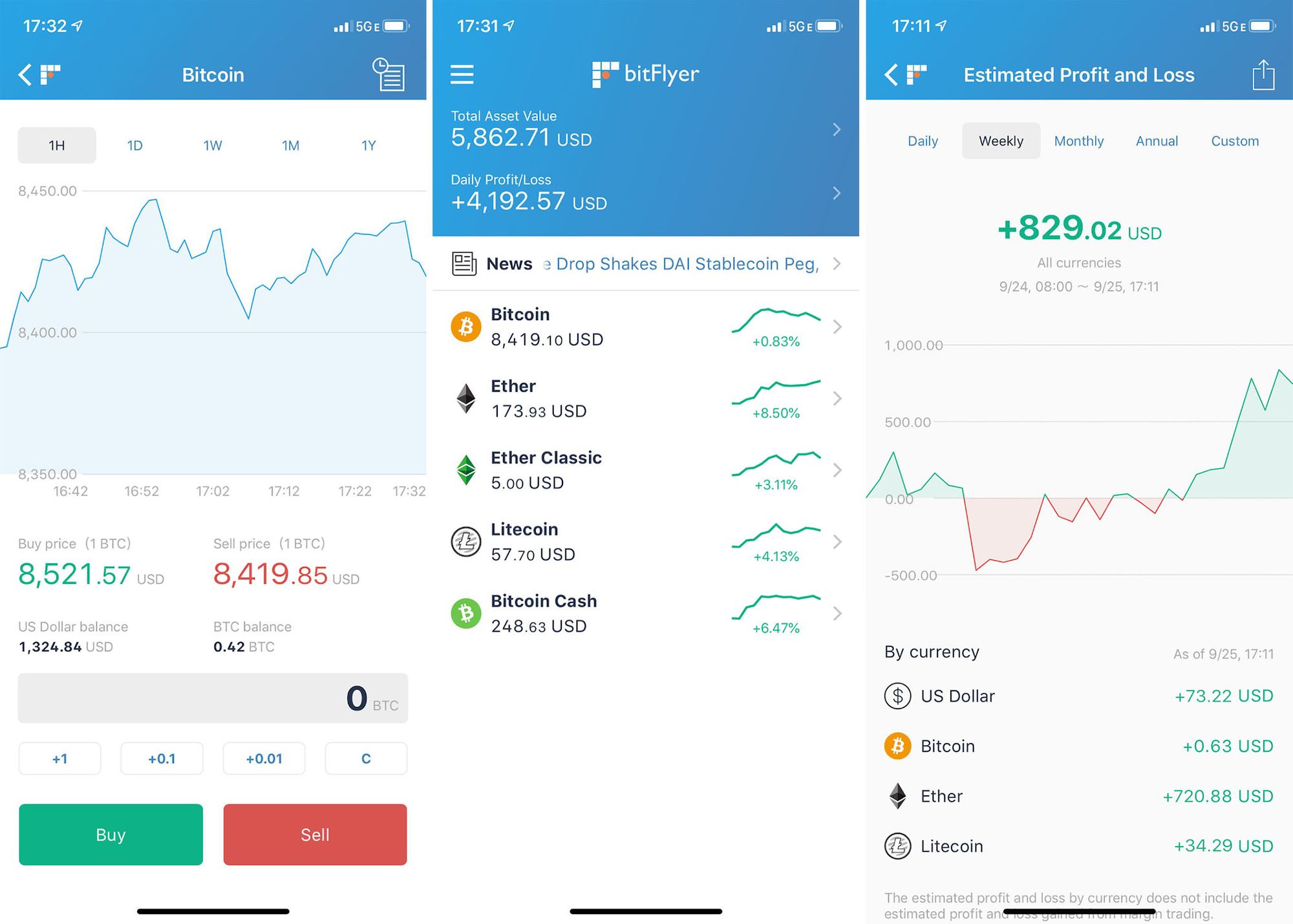 Safety first
The bitFlyer App is offering the same standards as the Web platform, including  state-of-the-art security features such as cold wallets, Multisig, 2FA, and more.
The bitFlyer app enables you to buy or sell all the coins offered on the platform: Bitcoin (BTC), Ethereum (ETH), Litecoin (LTC), Bitcoin Cash (BCH), Ethereum Classic (ETC), Monacoin (MONA) and Lisk (LSK).
During the App's launch week, from October 21st to October 27th, new customers downloading the bitFlyer app and registering a new verified account will receive €10 (or $10 if based in the US) in BTC without any deposit required!
Ongoing development
This app launch is the latest development in a major growth strategy by the European and US businesses to match what is already available to millions of bitFlyer Japan customers. Stay tuned for more announcements and product launches in the coming weeks!