International Women's Day is here and in order to celebrate this holiday we wanted to present you portraits of amazing women of bitFlyer who have been building our crypto community since the beginning and they continue to bring their knowledge and unique skills into the business. We asked them a few questions regarding working in crypto industry, check out what they had to say!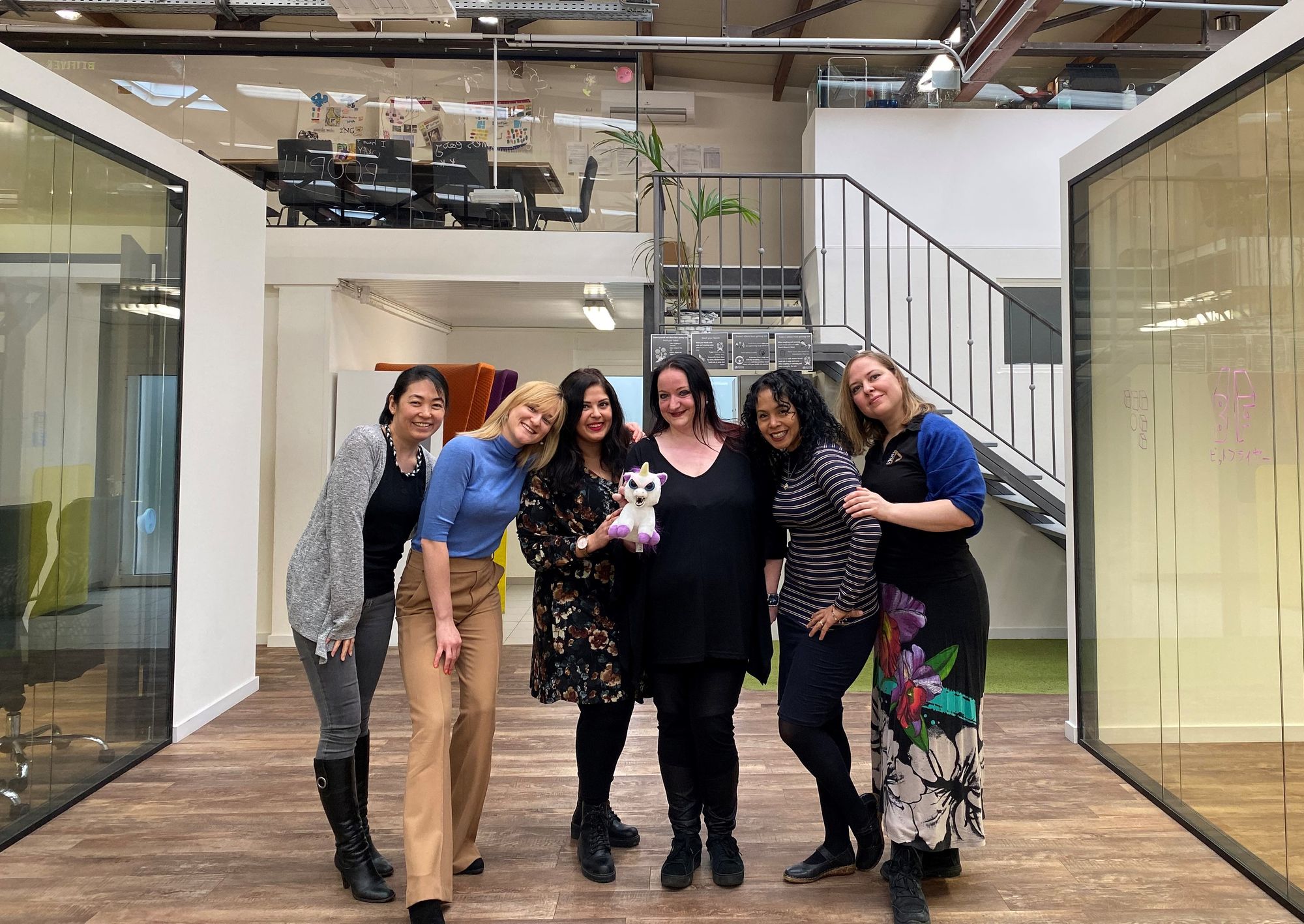 Josmat, Transaction Monitoring Specialist and Data Analyst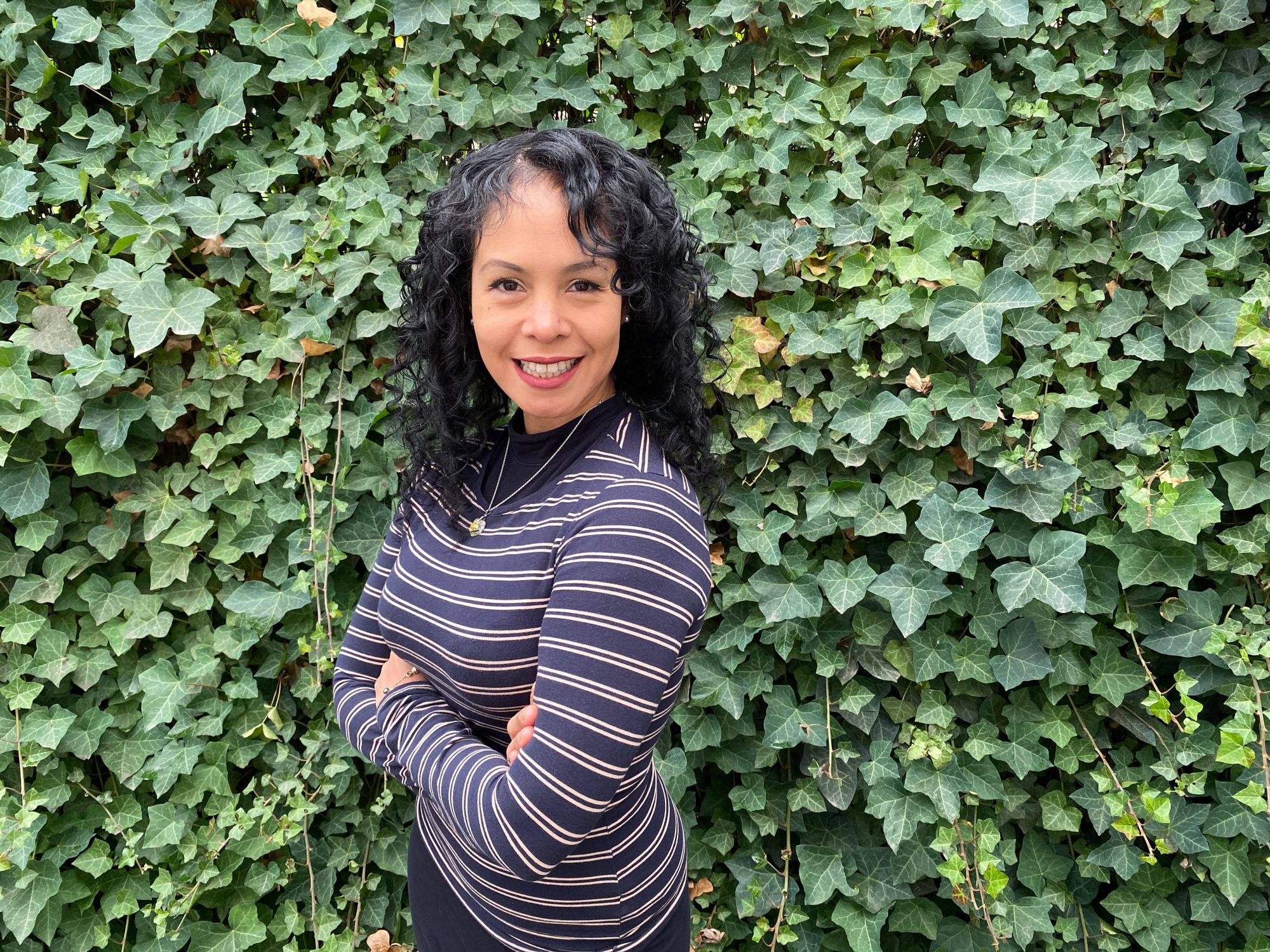 Why did you apply to work for bitFlyer?
I am a part of compliance team so one of the reasons I applied to bitFlyer was because I was working in investigation department in England before. In England it was easier to find a job because the market is bigger and the companies are more open minded. Here, in Luxembourg, it was harder for me because I had only 1 year of experience in banking and 15 years in oil and gas industry. So for finance institutions I had not enough experience and for other business I had too much experience. That's why I knew I needed to find something new and young: new industry that have open minded people, industry that would accept me and benefit from my work background. I liked the fact that bitFlyer was a new company in the European market and needed people that create business from the beginning, this gives a lot of opportunities if you are smart and passionate.
Why do you think there are still so few women in this industry?
I think the situation is changing. I am part of many groups on LinkedIn, for example Women in Blockchain, and I see that women get more and more interested in those topics which is great. The same happened years ago in oil and gas industry, I remember in the past in Venezuela all the technicians and engineers were men and when I was working on my last project there all the gravity and magnetic interpreters were women so it was amazing to experience such a revolution and growth. And I believe the same will happen in crypto and blockchain environment. This industry as any other needs women, their attention to details, communication skills, intuition that women naturally have. I use all those skills in my compliance job at bitFlyer every day and I can sometimes see and sense things men cannot.  I see definitely more women in the future of crypto and blockchain industry.
---
Noha, Head of Customer Operations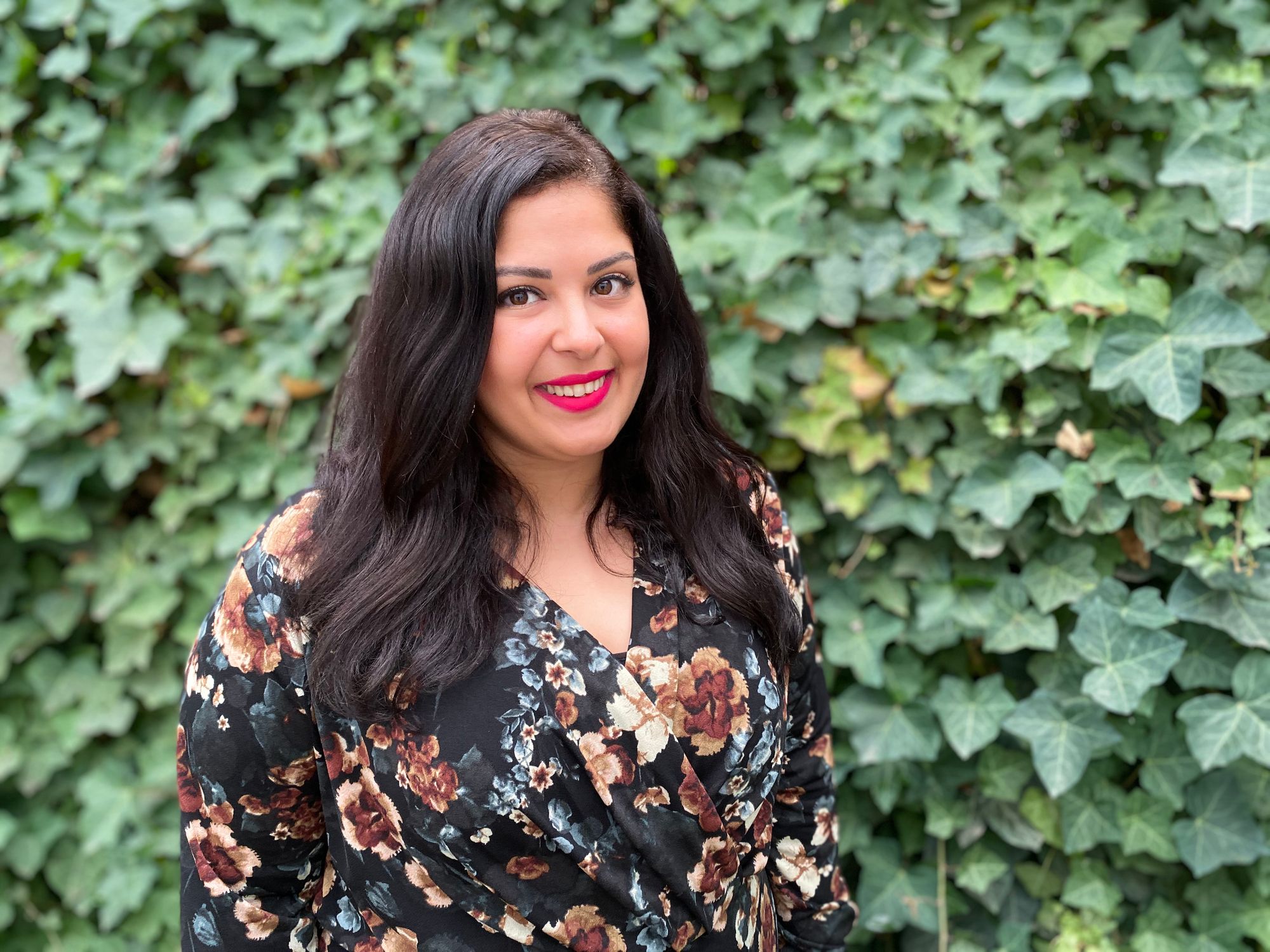 What do you do at bitFlyer and why you wanted to work here?
I am the Head of Customer Operations, where we are responsible for all Customers' onboarding, transactions, customer's support and overall customer satisfaction and experience. I've been working in Customer Operations and Customer Experience for more than 15 years now. I applied to work for bitFlyer because I was always interested in financial investments and for me, crypto is that kind of investment that I find fascinating and exciting. Also, what was important for me when I saw bitFlyer's job ad, is that this is a globally licensed and regulated company, which is a company that everyone can trust to invest with.
How do you like working at bitFlyer?
I like working here a lot, we are having very smart people and I believe it's always about the people. If you are working with people who understand teamwork and have a good spirit and know-how to cooperate and work as one big team, you will have a very good outcome and you will maximize the results. This is the main problem of many companies, that there is a huge miscommunication between departments which we don't have here. We are constantly communicating and connected, we are always aware of what is happening in each department and overall company level. This is what I like about bitFlyer: That we are all connected and everyone can contribute to any discussion or decision making about any improvement.
Why do you think this is still a very male-dominated industry?
I believe there is a lot of women already in the crypto space, yet I don't think they are that visible. I think the spotlight is on the men but I can see, especially on LinkedIn, that there are more and more ladies and what we need to do is to put more spotlight on them and try to be connected and visible socially.
What do you think about the future of this industry?
I always believe that the future is for technology and blockchain is the best technology we can ever use. The same with cryptocurrency. I remember the times when people were using cash mostly and when the credit cards were introduced, everybody was scared to use them in the beginning. I see that now nobody is using cash anymore, they always prefer to use cards. So I believe in 5-10 years from now people won't use cards any longer but they will use digital coins instead. This is why I believe that the future is ours.
---
Dilan, Legal Analyst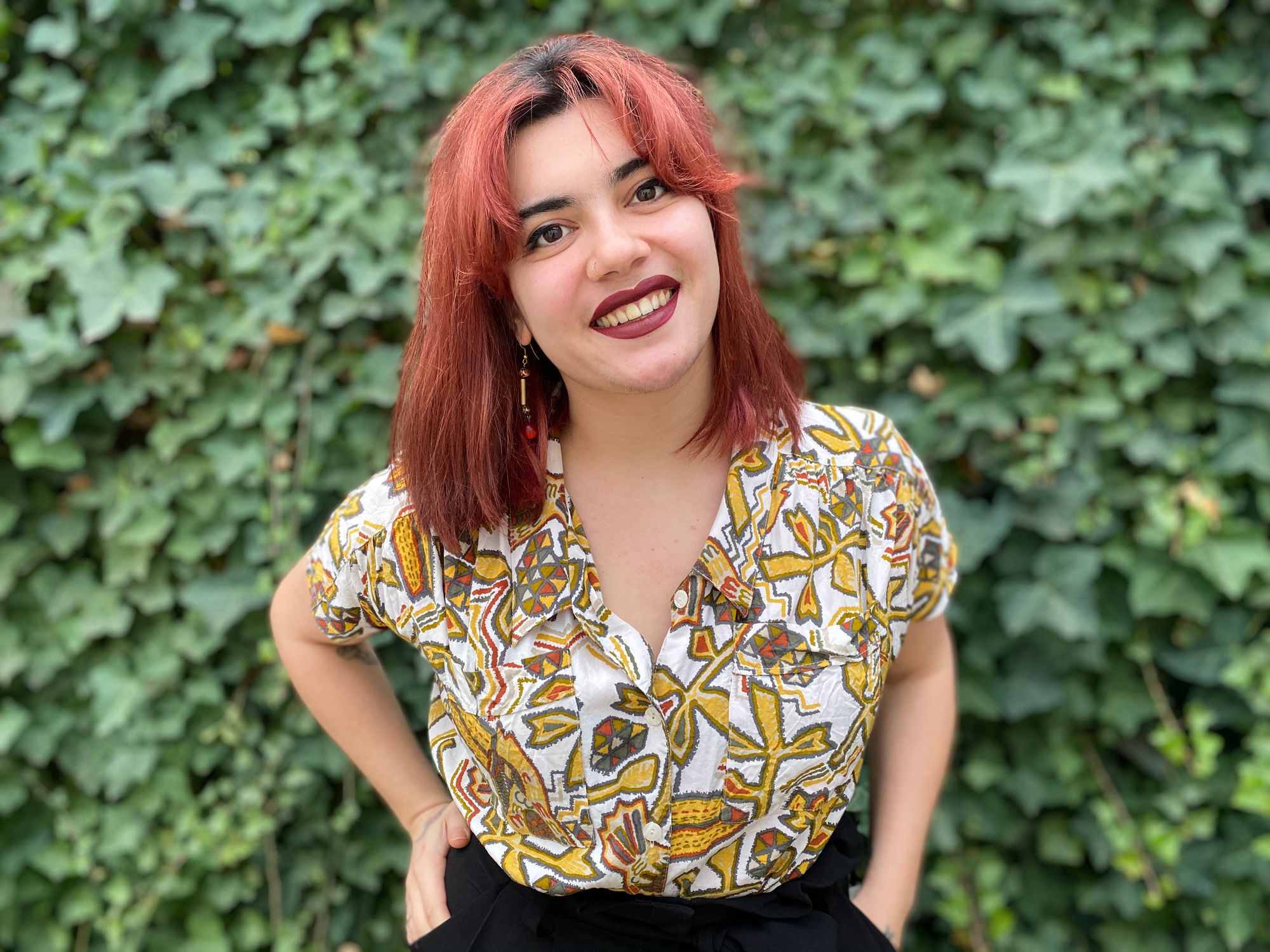 How did you get interested in crypto and blockchain industry?
My interest of this industry started with blockchain. I come from the space industry and I always understood that our knowledge of blockchain today is just scratching the surface of what we can really do with this technology. For me to gain the deeper understanding of this technology I chose to come to the crypto industry because those two are indistinguishable.
What do you think about this industry?
Coming to cryptocurrency industry was a big move to me, I didn't have a lot of knowledge what it actually meant and it was very daunting to see it was very male dominated field which not only makes it exciting but also makes it quite interesting area to maneuver. So what I found is that people that I work with are very open, very understanding of my lack of experience when I first came to the industry and it was such a liberating experience with people who wanted to share the passion that they had for this industry. After two years my understanding of how cryptocurrency works and what benefits it can give to people globally is increasing. Eventually I would like to take understanding of blockchain technology to the space industry.
How do you like working at bitFlyer?
I am having a lot of fun here, I met wonderful women who also joined this industry, I met wonderful men who have helped guide me to understand the industry. It is always very exciting to be in the niche market that's ever evolving and growing.
---
Alex, IT Manager and Data Protection Officer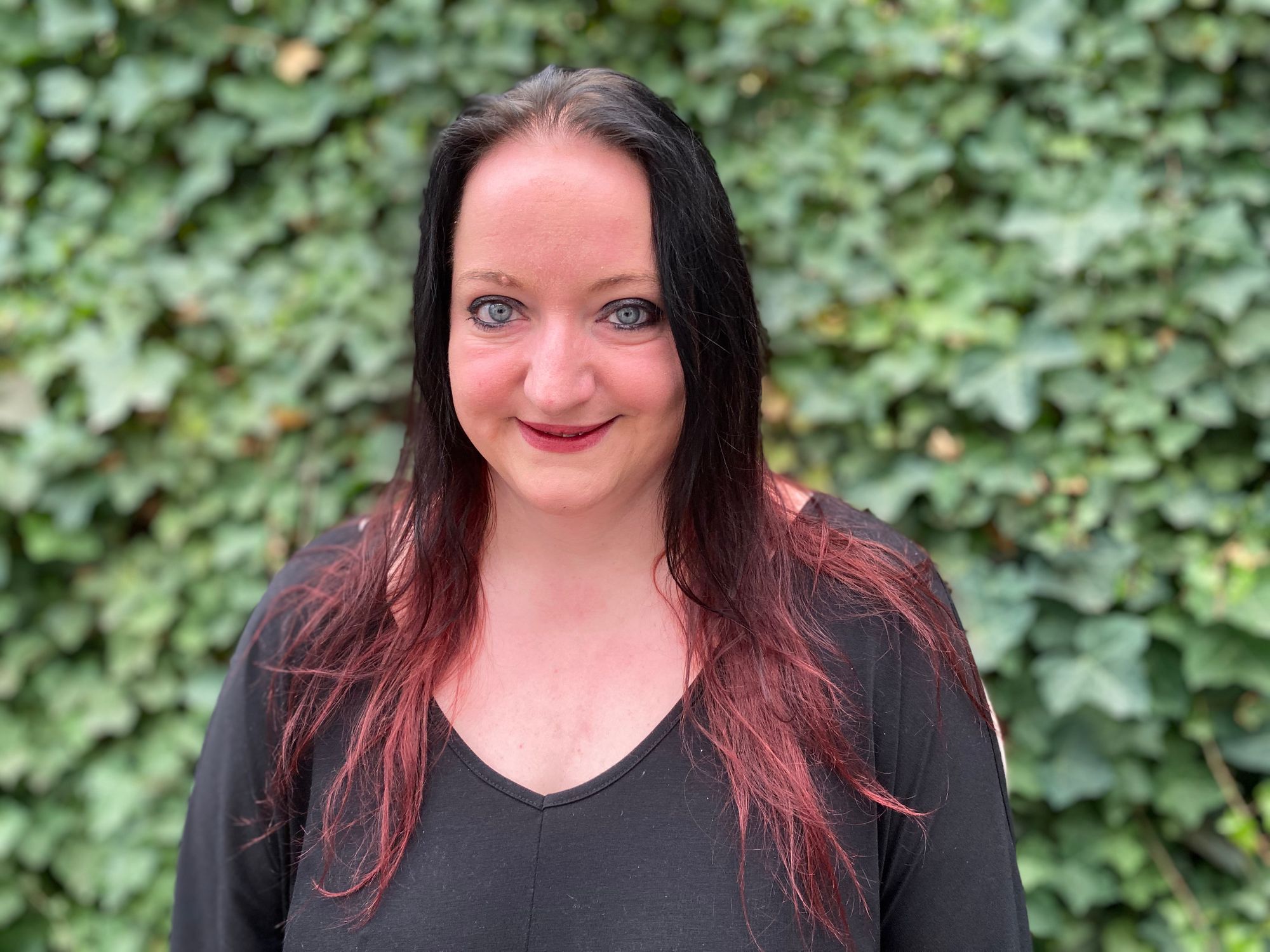 What do you like about working at bitFlyer?
I was always used to be the only woman in the department when I started my career and in 20 years it hasn't changed much in IT. The thing I like about bitFlyer is that we have a lot of women and there was even time when 50% of bitFlyer's employees were ladies which is amazing. It is interesting for me to observe that more and more women start to work in this industry which is kind of difficult and man-dominated. I appreciate the chance that I work here especially because I can see a lot of women on the leading positions like head of departments, managers which shows the positive change.
What do you think about this industry?
To be honest when I first applied for this job I was a complete newbie in crypto industry. I had not much knowledge as IT is pretty much the same everywhere, however since I got more into it I bought all the possible coins you can buy at bitFlyer, bitcoins and other altcoins. So I guess it pretty much shows how interesting this industry is for me now. I think women should be more interested in this industry because it is fascinating. I am sure there will be more women coming to this industry. I feel that already many women are interested in this but maybe are afraid to join as it is not so comfortable because of man domination of this environment. What I can say from my experience is that there is no difference if you are a man or a woman, women are not treated differently and what is the most important: women can be as good as men.
---
Aya, Administrative Assistant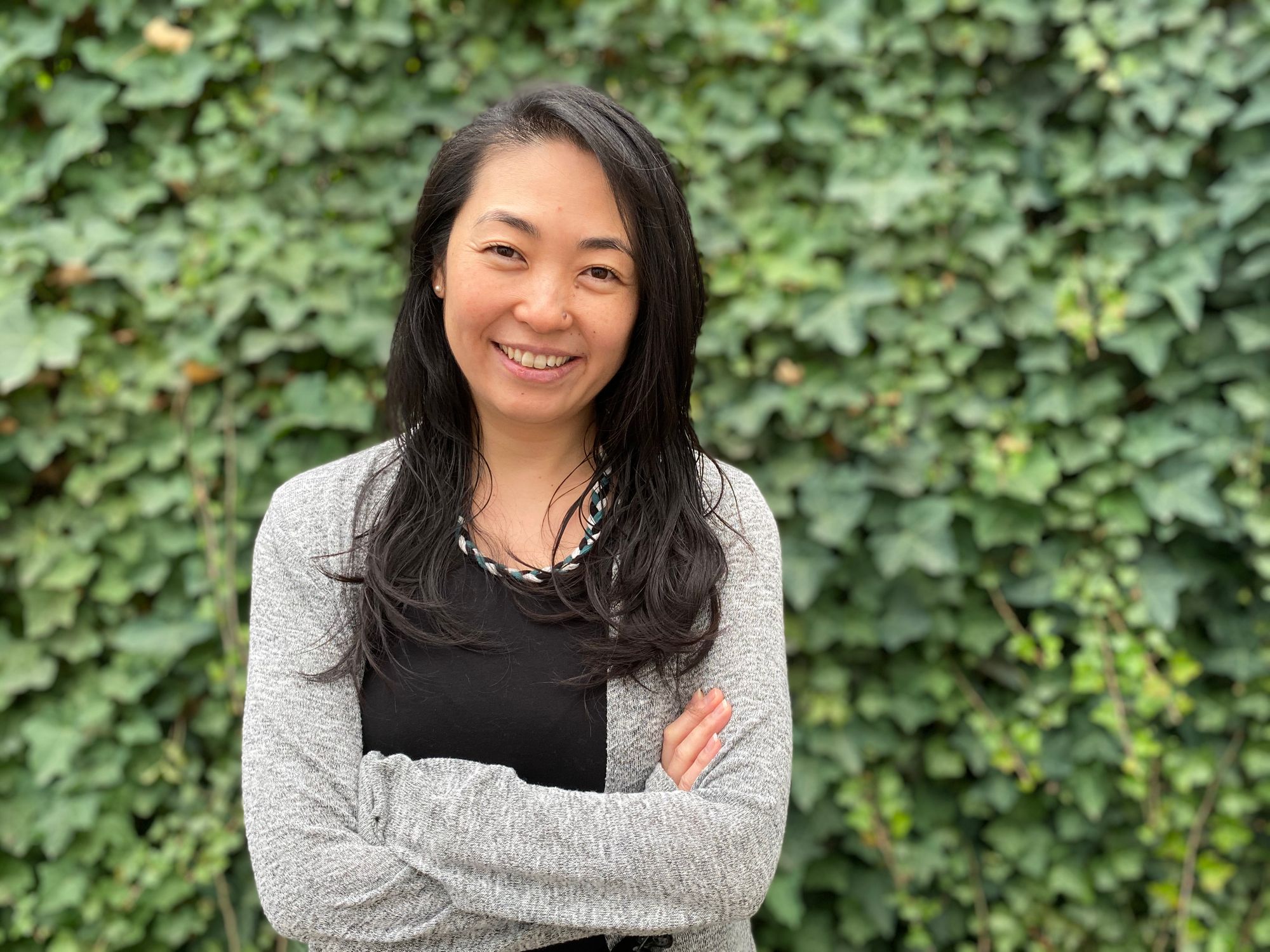 Why did you apply to work for bitFlyer?
When I was looking for a job I saw the article about bitFlyer getting a license to operate and I decided to take a chance. Since it was almost at the beginning of the company, it was very challenging but in the same time exciting and interesting to be part of something new and fresh. Now I feel like this company is my family, people are very friendly and helpful.
What do you think about this industry?
I think it is fascinating. I remember that I was very curious about the period when abolition of the gold standard made a huge impact in the world economy. I thought that maybe I could experience something similar with crypto changing the financial industry. I feel like crypto is going to revolutionize the financial world so I kind of wanted to be a part of it, to be able to experience it from the inside.
Why do you think this industry is still male dominated?
I think in general finance is male dominated and it is believed that if a woman wants to be successful in finance industry, she has to be like a man: talk like a man, behave like a man which I think it shouldn't be like this. You should always be yourself and still manage to be successful. I think many women think that because this is what was being said to them for years. That's why I think it is still a very male dominated environment because of this attitude. But I strongly believe it will change because we are going in the right direction. And women are needed in this industry, not because they are women but because like everywhere it is better when there is diversity. The more different people: race, gender, age, the better. The world is getting smaller thanks to technology so you have to adjust to everyone, so that's why it is important to have as many women as men in any industry.
---
Amy, Senior Customer Operations Specialist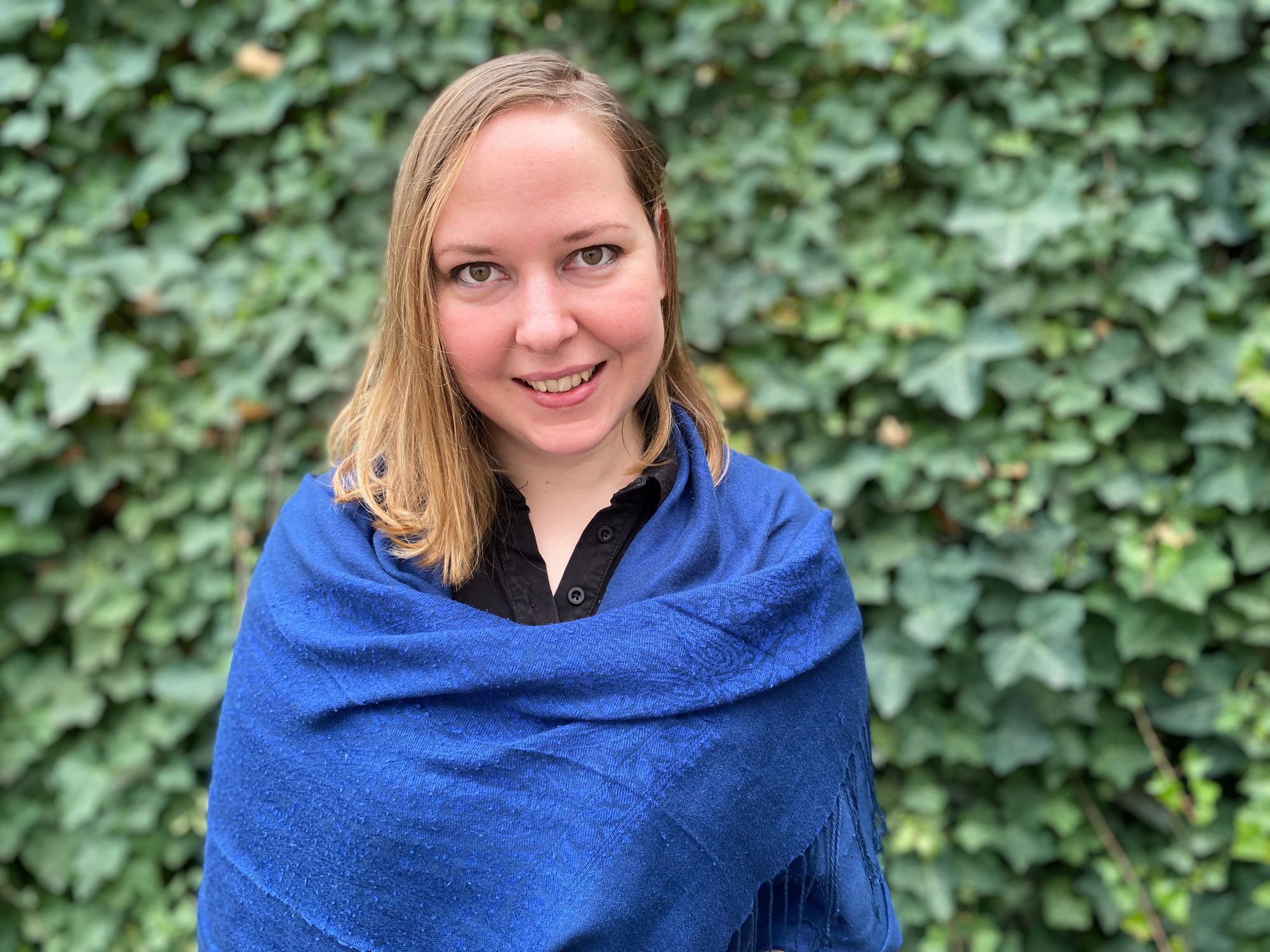 How did you start and how do you like working for bitFlyer?
I remember when I went to annual job fair in Luxembourg and I noticed bitFlyer's booth at the end and I got intrigued. I really liked the people who represented the company, back then I didn't know much about crypto and blockchain but I found it interesting and my work skills matched the job requirements.
After two years of working here it's still amazing, very challenging and I am learning a lot. It is insane how much I learnt in the past two years, that's what I also appreciate about the company that they put effort into educating the employees about the industry.
What do you think about crypto and blockchain industry?
I personally think it's a good investment, that's why I own crypto myself although I'm not a trader...I just HODL. I feel I still don't understand the technology and the industry fully, that's why I think it's better to do some research and rely on people who have more experience in these areas. Blockchain technology is fascinating. It is already being used in other areas than crypto (data storage, data protection, smart contracts etc...), and I think its use will just get more diverse in the future.
What do you think the future of the industry will be especially for women?
I feel most people are still on the fence when we mention Bitcoin or crypto because they still question its legitimacy and because they don't fully understand it. That's why bitFlyer is a good choice because we are licensed and regulated in three different continents and we make sure that all funds are secure.
I think big things are coming. A lot of crypto/blockchain enthusiasts (including us) are raising awareness, which is great. Although this industry is also unpredictable, based on my experience so far, I am pretty optimistic.
---
Paula, Community Management Specialist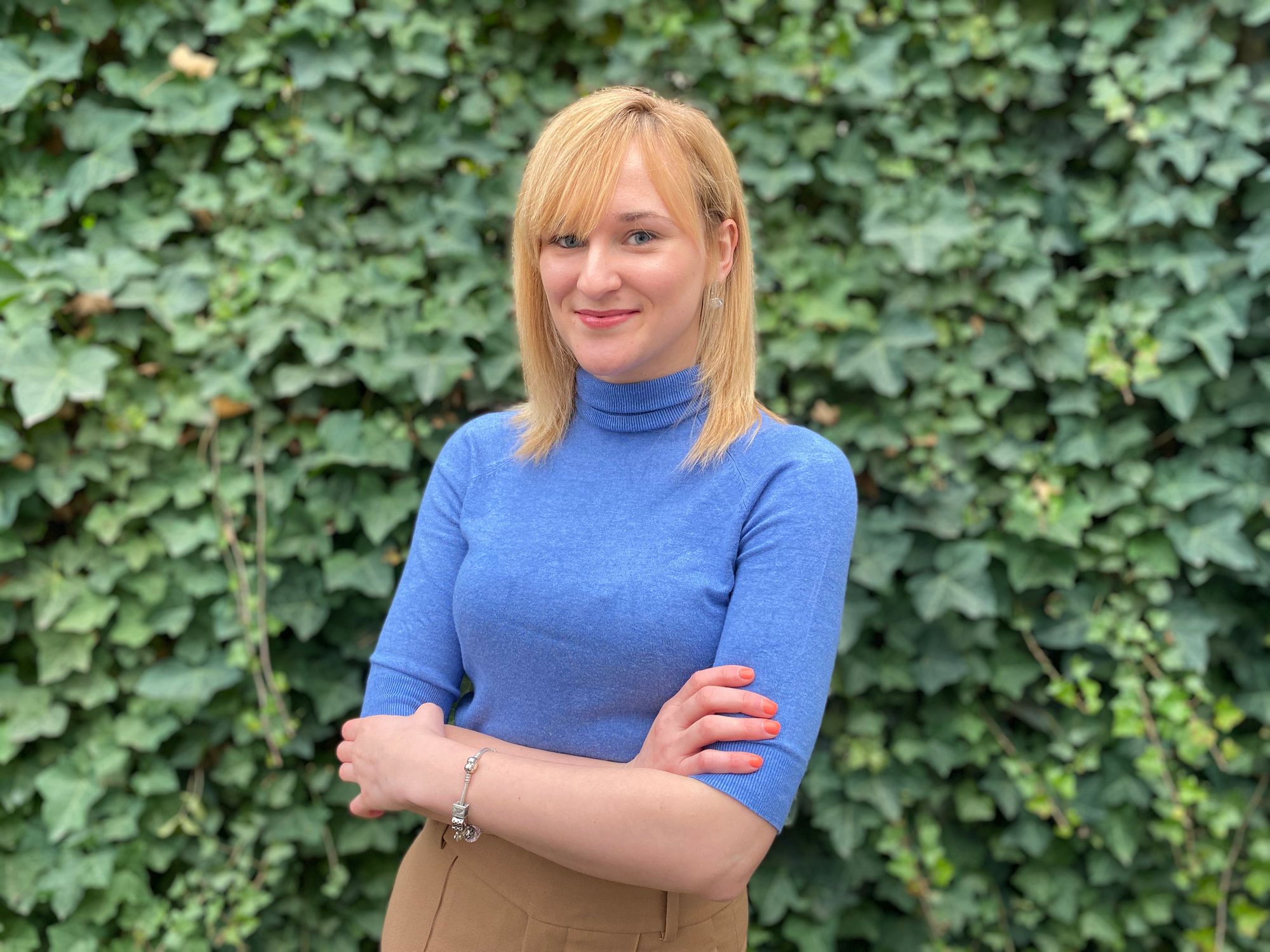 Why did you apply for bitFlyer?
I got interested in crypto a few years ago and I started to watch a lot of documentaries about history of bitcoin and how it can affect the financial world. When I saw bitFlyer's job offer I was surprised that a crypto exchange opened its office in Luxembourg and I decided to apply. The recruitment process was really interesting and I had a very positive feeling about the company and the people who work there. The job itself is challenging because it is a very niche market, the key to success is to educate people, build a community. I am learning every day about cryptocurrencies and blockchain technology and I find it fascinating. At bitFlyer we have very educated people, specialists of this industry so working here has been very exciting.
Do you think we need more women in crypto and blockchain industry?
Definitely. I think it is important for ladies to get interested in it, the industry is still young and I believe there is a lot of space for women to operate. Financial world is very male-dominated because when it was born women didn't have access to it. Now it's different so we shouldn't let that happen again and women should be more active and be able to earn and invest their own money the way men do. The other side of crypto that I find fascinating is that it allows you to be anonymous and doesn't require assistance of third party. Still in some countries women cannot handle their own finances without men supervision or even open their own bank account. Cryptocurrency creates opportunities for everyone and also can prevent economical abuse. Bitcoin was designed for all of us, it doesn't have a gender that is why it should not be dominated by one sex.
What do you think of the future of this industry?
I believe that future belongs to crypto and especially to blockchain technology that can be applied to so many different industries and types of businesses. I am always happy to see more and more people interested in investing in crypto, especially women. I feel it is much easier than classic financial markets, therefore this industry attracts many young people which is good. I believe the crypto community will get bigger every year and the best is still ahead of us.
Happy International Women's Day!