Should I Trade Cryptocurrency? First Things to Consider
A rather weighty question we are going to explore in this article is whether or not you should trade cryptocurrency. If you're on the fence, not sure which way to go, don't worry, there are many people out there like you. Since the rapid increase in the value of Bitcoin, many voices have weighed in on the topic, providing completely contradictory arguments. In this long read we aim to give you some basic information to decide whether crypto is for you, and then some basic trading tips, that can be used not just with virtual currencies, but in any investment sphere. So let's get started!
Why should I consider investing in Bitcoin at all?
A basic question but a good one. Why not just stick with what we know, and invest in government bonds or traditional stocks? Of course this is an option, but a well placed cryptocurrency investment can really take off. When looking at stocks vs. Bitcoin, even before the rapid growth in value seen in 2017 - 2018, Bitcoin was achieving better year on year returns than FANG stocks (major technology companies Facebook, Amazon, Netflix, Google) Erik Finman, the teenage crypto billionaire advises investing 10% of your savings in cryptocurrencies, especially Bitcoin, which he says is the most stable. Finman sees Bitcoin as democratisation of wealth, giving power to the younger generation who have disproportionately invested in Bitcoin over the older males who tend to dominate Wall Street.
When looking at stocks vs. Bitcoin, it is obvious that there are risks in both, but diversification is the key. With exciting blockchain based solutions being developed and refined as we speak, and whole countries looking at bringing in their own cryptocurrencies, it at least makes sense to consider a forward looking investment such as Bitcoin.
Pros and Cons of Investing in Crypto
We have established that cryptocurrencies can represent a good investment prospect if done in a measured and calculated way. One big reason why cryptocurrencies have a less than stellar reputation as of late is precisely due to frenzied buying, the effects of which are still being felt now. In this section we will take a deeper look at some of the benefits of investing in crypto.
Pros of Investing in Crypto
1) Lower Trading Fees Than Traditional Institutions
Although one of the original attractions of Bitcoin and other cryptocurrencies was the fact that no intermediaries needed to be engaged when transferring from one party to another, the fact of the matter is, the safest, easiest and quickest way to transfer (especially for beginners) is done within exchanges. Due to the heavy competition and improved technology, many exchanges offer fees of less than 2%, making transactions cheaper and quicker than through traditional financial institutions such as banks.
2) Crypto Can Be Used For Worldwide Payments
The good thing about cryptocurrencies is that they can be sent anywhere in the world. Historically inaccessible markets that don't have access to traditional exchanges can access world markets with a simple internet connection. Businesses can bypass exorbitant bank fees when playing clients in other countries, and with cryptocurrency wallets, everyday people are starting to get the opportunity to pay at any point of sale in the world for everyday goods and services, with just a small conversion fee. For these people the days of currency cards, exchange places with high commission, and double handling are a thing of the past.
3) Decentralisation
One word you often hear when people talk about cryptocurrencies is "decentralisation". Apart from making you sound smart, it is also one of the core principles that set Bitcoin (and the blockchain technology it is built on) apart from traditional "fiat" currencies. The fact that Bitcoin is decentralised means that there is no central repository of personal information that can be hacked into or manipulated under cover of darkness. While the actual Bitcoin blockchain can't be compromised, exchanges that trade in cryptocurrencies can, and that's why you should make sure you are with an exchange with impeccable security credentials.
Cons of Investing in Crypto
1) Volatility & Speculation
Just as there can be a sharp price rise, of course there can be a fall. People are still trying to evaluate the real value of the market. As long as people can agree there is a future for cryptocurrencies, investment will continue, and this will help to stabilise and hopefully drive up the price of Bitcoin and other currencies.
2) High Learning Curve
Since Bitcoin and blockchain technologies are still in their infancy, it definitely takes a bit more effort to wrap one's head around how it all works and how to use it. However, thankfully with the internet it is relatively easy to research and learn everything needed to know in order to become a successful crypto trader.
3) Regulatory Uncertainty
Depending on what part of the world you reside in, crypto regulation can either be nonexistent or thoroughly documented. While some countries fight crypto by outlawing its use or by taxing it excessively, most are welcoming crypto with open arms. With the EU and other world-leading economies restlessly working towards developing the best regulatory environment, the future of crypto looks bright.
How to Start Buying and Trading Bitcoin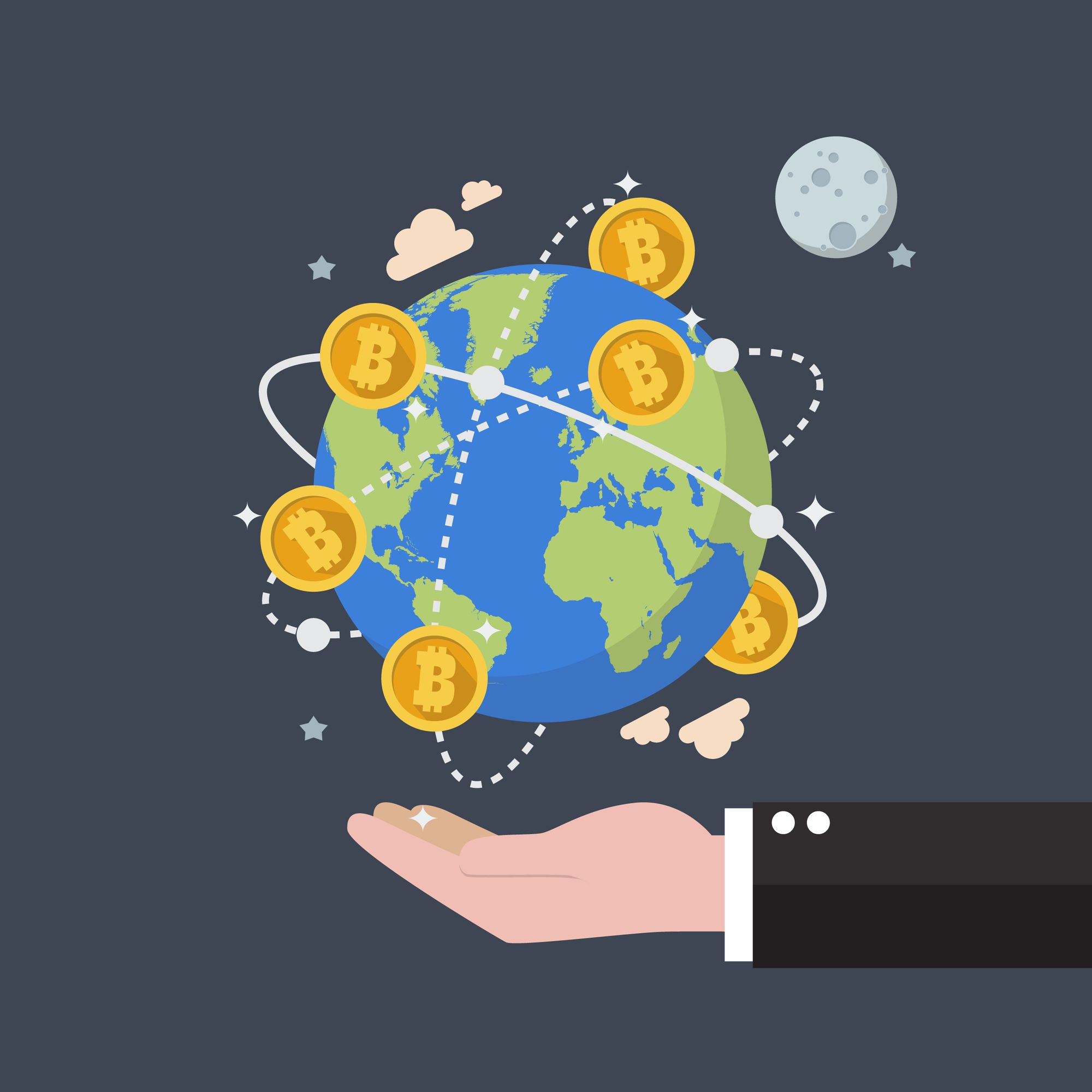 With all the pros and cons in mind, and having made an informed decision about if, and how much to invest in Bitcoin, we'll now move onto things to think about as you go about making your first trade. For the purposes of investments and trading, the rules of cryptocurrencies are the same as for any other asset.
Stuart Ritter, the Vice President of T. Rowe Price says, "Approach investing for the first time the way you would approach learning to drive for the first time – focus on the basics and get those right." This is common sense, but when there is an element of risk or excitement at play, people tend to forget their core principles and overextend themselves.
Don't go all in!
No matter how much you may be feeling the familiar pull of FOMO, only invest money you don't need for the necessities, such as rent and food. Putting in small amounts every week allows you to build up a sizeable portfolio over time, without having sacrificed anything of importance. Investing small amounts at different intervals is a well known investing technique that allows someone to lower their risk by getting a better average price over time.
Be extra cautious when borrowing money to invest
As a beginner trader, your objective is to test the waters, and build confidence, not become a millionaire overnight. bitFlyer offers margin trading, but this is a risky practice and is only recommended for those who know what they are doing.
Treat investing as a skill, rather than a game of chance
As much as we hear stories of those lucky ones who were simply in the right place at the right time, this is not common (hence why it makes the news). Be smart and you are much more likely to survive in the long run.
Here are some of the steps you need to take when you get started:
1) Find an exchange that is properly regulated
It has been mentioned before, but when dealing with money online, not only security, but recourse to assets in any eventuality is the key. bitFlyer complies with all regulations because it wants to instill in its customers the confidence needed to trade freely.
2) Take Advantage of Learning Resources
Exchanges are not like a new TV remote, the trial and error process is not recommended when trading sums of money. Make sure you know exactly what you are doing and follow the tutorials. bitFlyer has extensive and easy to understand tutorials that can guide you through all aspects of the exchange, pointing out things you may have overlooked otherwise.
3) Learn all the Terms
HODL, Satoshi, Private Key, Hard-Fork - These are all crypto terms that would baffle any outsider but are used extensively in the crypto community. Learn what they mean and stay up to date with any developments that occur.
4) Start Small
Just iterating the advice that you should only invest as much as you can comfortably afford to lose. Don't try and be the wolf of wall street!
5) Stay Updated on the Industry
A good exchange can facilitate easy and quick trades, but it can't think for you. Read about what is happening in the world of crypto, stay on top of the trends, and see what the big players are doing. Keeping your head in the game will give you the best chance of success.
The Golden Rules of bitFlyer
Maybe you have already signed up to bitFlyer by now, taking advantage of the safety and usability that we pride ourselves on. This is our advice that we give to new traders and luckily it is easy to remember:
Only open emails if you are certain they were sent from bitFlyer.com.
Never give out your bitFlyer password for any reason!
With some wisdom under your belt, hopefully you now have the confidence to put yourself out there and begin trading. Luckily for you, we have a step by step trading tutorial available on our blog, so you can see that the trading process isn't as scary as it sounds. So what are you waiting for?
Disclaimer
The Content is for informational purposes only, you should not construe any such information or other material as any form of advice of a legal, tax, investment or financial nature or otherwise. Nothing contained on our Site constitutes a solicitation, recommendation, endorsement, or offer by bitFlyer EUROPE or any third party service provider to buy or sell any securities or other financial instruments in this or in in any other jurisdiction in which such solicitation or offer would be unlawful under the securities laws of such jurisdiction.
All Content on this site is information of a general nature and does not address the circumstances of any particular individual or entity. Nothing in the Site shall be deemed to constitute professional and/or financial advice, nor does any information on the Site constitute a comprehensive or complete statement of the matters discussed or the law relating thereto. bitFlyer EUROPE is not a fiduciary by virtue of any person's use of or access to the Site or Content. You alone assume the sole responsibility of evaluating the merits and risks associated with the use of any information or other Content on the Site before making any decisions based on such information or other Content. In exchange for using the Site, you agree not to hold bitFlyer EUROPE, its affiliates or any third party service provider liable for any possible claim for damages arising from any decision you make based on information or other Content made available to you through the Site.