We have updated the Buy/Sell interface on our website (PC & smartphone). Let's look at what's new.
Major changes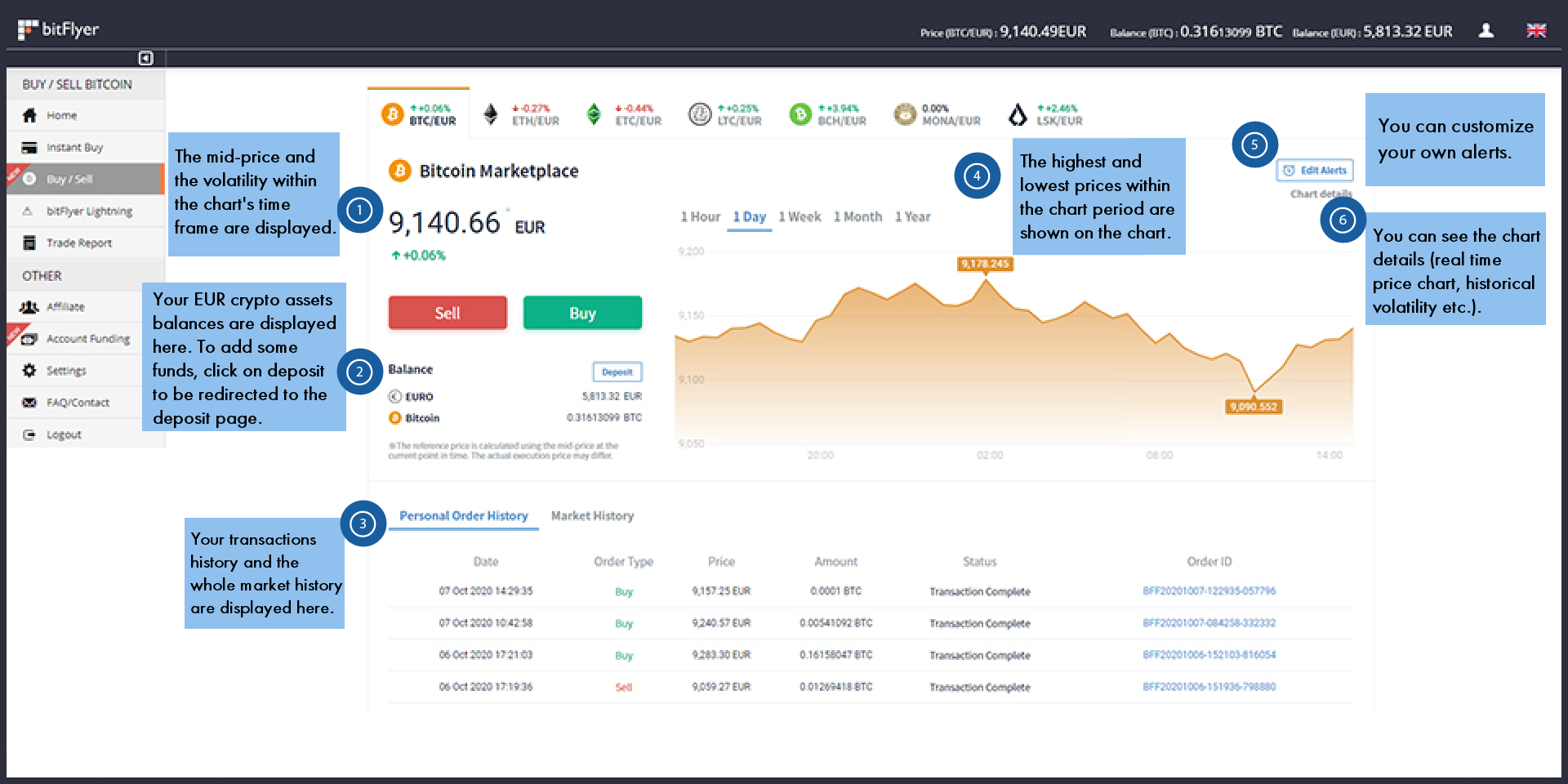 1) The design of the page has been updated. The mid-price and the volatility within the selected period are displayed at the top of the screen.
2) Your EUR and crypto asset balances are displayed, and there is a link to the deposit page.
3) You can see your transaction history and the whole market history.
4) The highest and lowest prices within the selected period are displayed on the chart.
5) You can customize your own alerts.
6) You can see the chart details.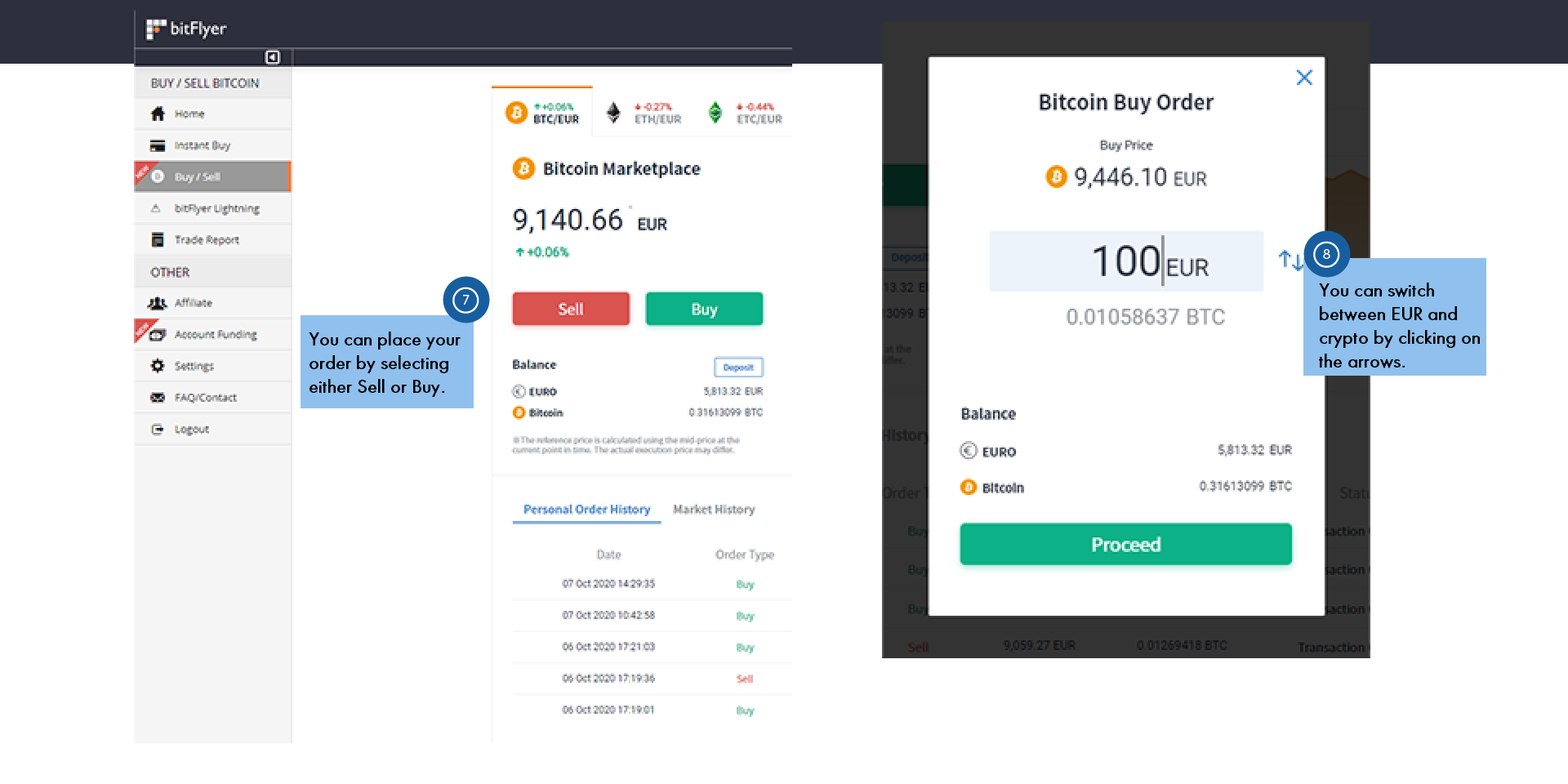 7) After selecting Buy or Sell, you can place the order.
8) You can switch between EUR and Crypto by clicking on the arrows.
Give our new Buy/Sell interface for PC or smartphone browsers a try!